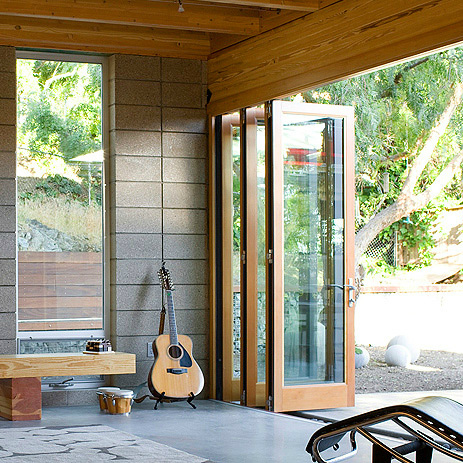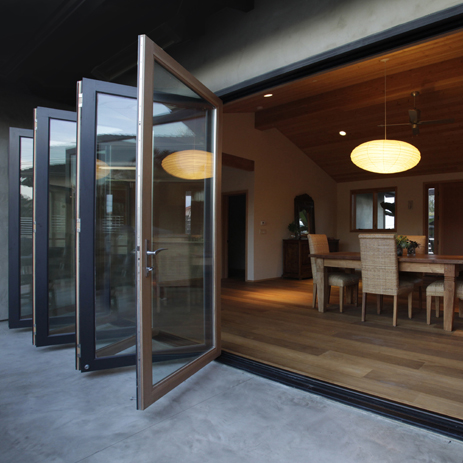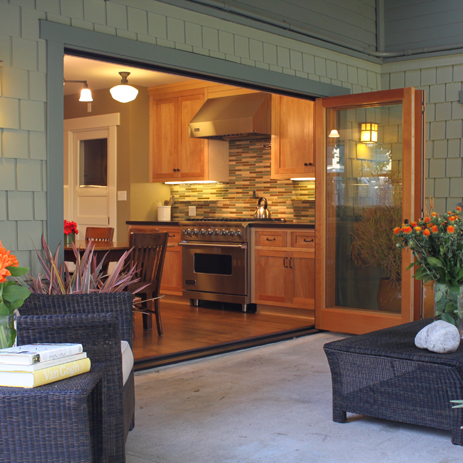 LaCantina Doors is headquartered and has its manufacturing facilities in San Diego, CA. Originally founded in Australia over 18 years ago, LaCantina Doors was a pioneer in the industry and the first company to establish production facilities dedicated to folding door systems in the United States.
LaCantina Doors manufactures a range of folding door systems. From award-winning residential projects, to retail storefronts, to restaurants and resorts, their product has been the preferred choice for many applications. LaCantina Doors reputation for innovative designs, high quality performing products, responsive customer service and competitive pricing has resulted in their products being enjoyed by customers throughout North America.
Across our product line individual panels can be 39″ wide and 120″ tall without the need for horizontal mullions. You can customize your LaCantina Doors with bottom rail options including 10″ ADA compliant and simulated dividing lite patterns.
With the weight of the doors carried above, LaCantina Doors are operated with effortless fingertip control. Their standard top hung system is rated for individual panel weights to 200 lbs.
LaCantina Doors offers sill options that perform for a range of conditions both exterior and interior. Sills are extruded aluminum with specially designed channels for secure locking and weep chambers to evacuate water.
Taylor Brothers sells all LaCantina clad and vinyl products.
Have any questions?
Contact Taylor Brothers online or call 323-805-0200